In bed with Ryan Lortie
by Ploum on 2009-10-24
He wanted to be a GNOME rock star, he didn't know the price to pay.
He heard that sleeping with big guys was the only way to succeed, he didn't believe it.
The fact that there was no more twin beds room in the hotel was unexpected…
Introducing the innocent Ploum and the Nasty Desrt in a new Mountain View based horror comedy :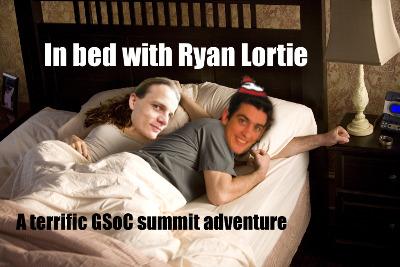 Soon in the theater : In bed with Ryan Lortie II, featuring not-so-innocent Vuntz and still-naughty Desrt in Dallas.
As a writer and an engineer, I like to explore how technology impacts society. You can subscribe by email or by rss. I value privacy and never share your adress.
If you read French, you can support me by buying/sharing/reading my books and subscribing to my newsletter in French or RSS. I also develop Free Software.